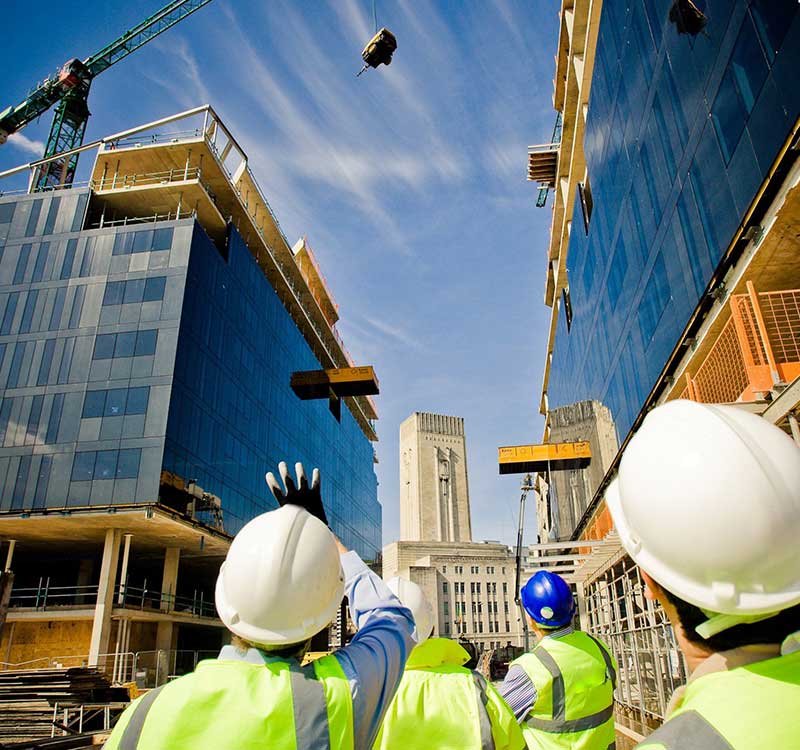 PEOPLE
Our greatest asset is our people; from people in the workplace to our clients. We remain true to our founding values of quality, commitment, hard-work and integrity in all our projects, and are proactive in finding solutions for our clients that best achieve their goals.
I-BUILD Construction places great emphasis on attracting and retaining highly-skilled senior and middle management staff. The Company follows a consultative process with its employees at all levels on matters affecting them in their work environment. It is an equal opportunity employer and no discrimination is made because of race, gender or creed. We are also committed to a policy of Affirmative Action whereby the company is charged with the responsibility of uplifting the previously disadvantaged segments of our society and for providing training for our employees so that they can develop to the full potential.
TARINING
I-BUILD places great emphasis on the training and development of all employees. Through our in-house mentorship scheme, the needs of our staff are identified and training programs implemented in order to effectively develop individual growth and performance. Skills education is facilitated at site level through formal training programs.
SAFETY , HEALTH AND ENVIRONMENT
Our mission is to achieve and maintain the highest level of Safety, Health and Environmental control in all areas of the Company's operations. Innovative training and education programs allow us to provide our employees and subcontractors with the tools they need to increase safety and reduce the risk on every project we manage.
QUALITY
I-BUILD Construction's quality assurance procedures are comprehensive and fully enforced .